No Regrets

30 x 30 commissioned oil painting
This year I will teach two workshops. Workshop information.
In May I will teach a 5 day studio and plein air class in Atlanta, GA.
We will work on location and in the studio.
In July join me for a three day coastal plein air class.
Each day will be a different location between Los Osos and Cambria, CA.
I look forward to seeing old friends and making new ones.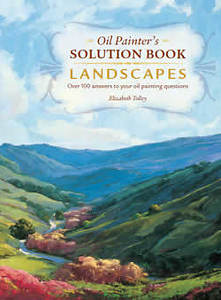 OIL PAINTER'S SOLUTION BOOK; LANDSCAPES:

Now in paperback as well as the spiral bound hardback.
It has proven to be a great resource for plein air and studio artists.
More information click here.
NEWSLETTER:
Receive the latest news from the studio... new paintings, upcoming shows and events, and workshop information.
Sign up here.
FACEBOOK:

We have created a new Facebook page for Elizabeth Tolley Studio,
Facebook: www.facebook.com/ElizabethTolleyStudio